Click Here For Double Occupancy / Price is per person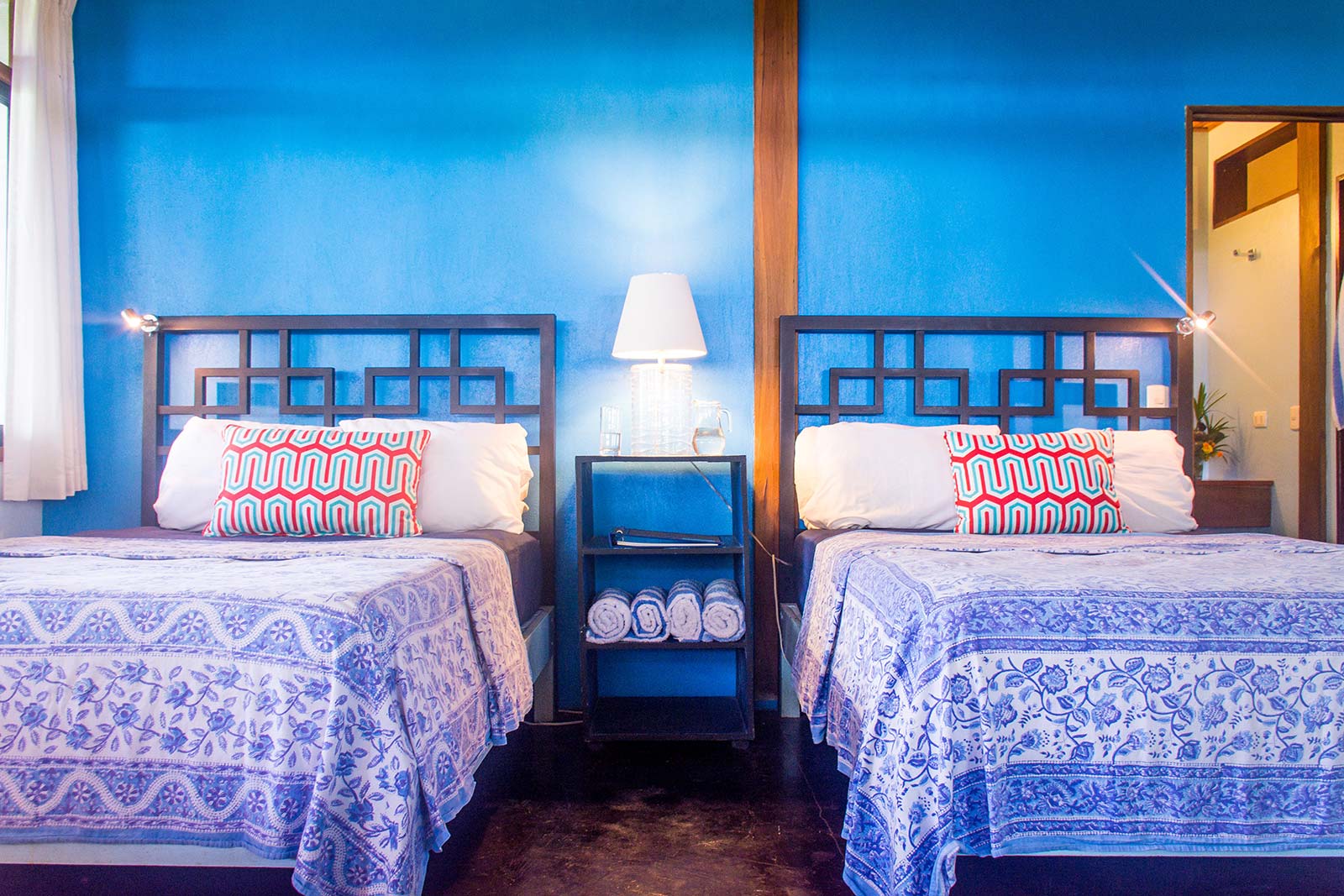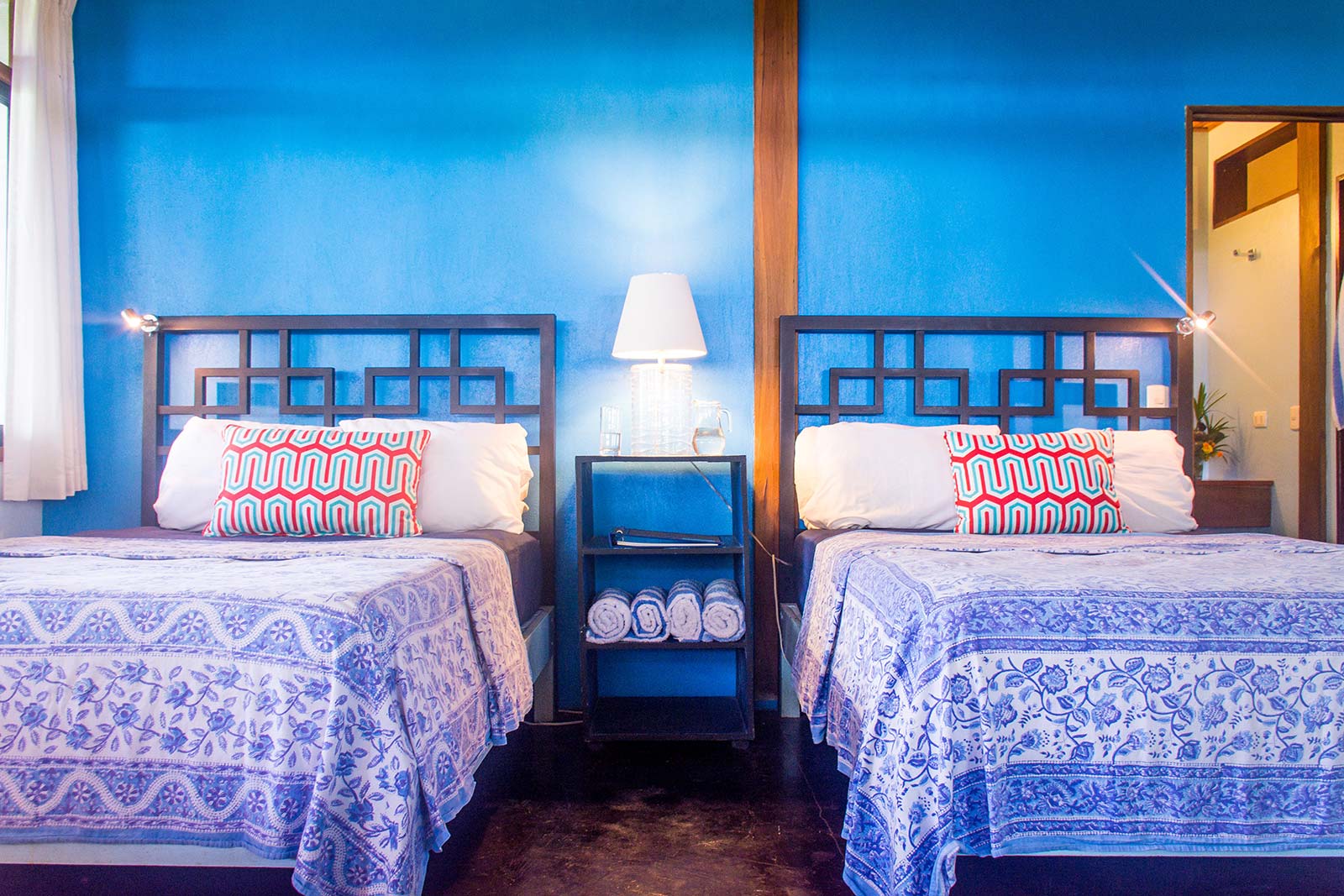 Click Here For Double Occupancy / Price is per person
$200 discount if paid before Dec 15th.
*Also payable through Venmo, or PayPal.Me/vivicaschwartz
Situated at the heart of Blue Osa, our Double Occupancy rooms offer a true Costa Rican experience while still delivering on convenience and comfort. Leave the alarm clock—here you'll wake up to the sound of the ocean waves, enjoy the morning sea breeze and bask in the natural light. Greet the morning by relaxing in the private seating area with your fresh brewed coffee or tea and a book overlooking the garden.
With two double beds and a twin bed, this room accommodates three people comfortably or up to a family of five. When only two guests occupy these rooms, the twin bed is conveniently turned into a day bed, allowing for an added space to read, relax and further enjoy your stay.
Within meters of the dining room, pool and spa facilities and conveniently positioned under the awe-worthy yoga studio, this is your chance to find Bliss while enjoying all that Blue Osa has to offer.
• May 18-25th, 2019
Note: Reservations are non-refundable. A 5% processing fee will be added for credit card purchases. Also all of our rooms are available as private rooms with private bathrooms. Our wish is for your comfort in our slice of jungle paradise.